POST Instructor Development Institute (IDI)
The Instructor Development Institute (IDI) was formed to provide standardized, multi-level, multi-track programs to develop professionalism in the delivery of law enforcement instruction. The design, development and delivery of IDI program was accomplished in collaboration with POST, The RTC, Napa Valley College and through the commitment of staff of several organizations. This website provides overview information, course schedules, and other useful information about on-going instructor development activities in California.
*** Instructor Development Institute (IDI) UPDATE ***
As of Feb 1, 2018, POST has temporarily suspended funding supporting IDI. This suspension affects all IDI courses from Level I (AICC) through the Level 4 Master Instructor Certification Course (MICC). This suspension is through June 30, 2018, unless otherwise indicated by POST. All IDI courses scheduled through January 31, 2018 will run as scheduled, unless otherwise notified.
---

---
POST IDI Levels
---
Certification at the Basic Instructor Level Includes:
Complete a 40-hour POST Basic Instructor Certification Program
Validation of competencies in the classroom, to be completed by your Level 1 Instructor
Academy Instructors must complete a successful triennial re-certification.  This includes 8-hours of in-class training and 24-hours of teaching.  Any IDI course will satisfy the 8-hour requirement.
Certification at the Intermediate Level Includes:
Complete the 40-hour Intermediate Core Course, which includes the 24-hour Intermediate Instructional Skills, 8-hour Presentation Skills, and 8-hour Critical Thinking Skills courses

If you cannot attend the full 40-hour course, or need only select courses, you can take the following courses individually:

Complete the 24-hour Intermediate Instructional Skills
Complete the 8-hour Presentation Skills
Complete the 8-hour Critical Thinking Skills

Complete the 16-hour Instructional Technology Course
Certification at the Advanced Level Includes:
Complete the 40-hour Advanced Instructor Development Course with a 16-hour Teach Back session (56 hours total)

Included in this course is 8-hours of being mentored by a Master Instructor

Complete the 24-hour Leadership, Mentoring, and Coaching Course
Prerequisites for attendance at the Master Level Includes:
Successfully complete all Level 1, 2, and 3 requirements
Complete the "Student Learning Outcomes Course" (POST Learning Portal)
Complete the 16-hour Instructional Technology UPDATE Course
Complete the 24-hour Critical Thinking as an Instructional Model Course
Complete and Submit an MICC application in the approved format
Certification at the Master Level Includes:
Complete the Master Instructor Certification Course (MICC) designing, developing and delivering a minimum of a 24-hour course that meets a demonstrated training need and is approved by POST
The candidate's course will be developed using the provided MICC ISD model
The candidate's ISD and TTP will be formally evaluated by a panel prior to course delivery
If your goal is to attend MICC, please use this Map and Checklist to guide you through the process:  Instructor Development Institute Visual Map & Checklist
If you have further questions, please contact Marisa McCullough, mmccullough@sdrtc.com or (858) 550-0040
---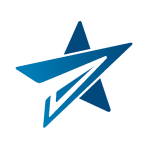 Michael Gray
Executive Director, San Diego Regional Training Center
(858) 550-0040
Marisa McCullough
Director of Training, San Diego Regional Training Center
(858) 550-0040